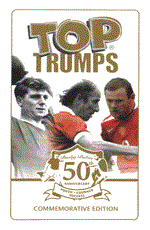 BUSBY BABES 50th ANNIVERSARY MANCHESTER UNITED COMMEMORATIVE EDITION (Winning Moves)
Pack Details
Edit
Ref: N/A
Year: 2006
Number of Cards: 20
Case colour: No packaging/Tuck Box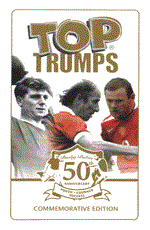 ==Pack Stats==
Debut Year
Debut Age
Appearances
Goals
International Caps
This special pack was given away to members of the Manchester United fan club. Some came in a unique tuck box, others like the pack shown was released in a plastic wrap/packet.
Ad blocker interference detected!
Wikia is a free-to-use site that makes money from advertising. We have a modified experience for viewers using ad blockers

Wikia is not accessible if you've made further modifications. Remove the custom ad blocker rule(s) and the page will load as expected.